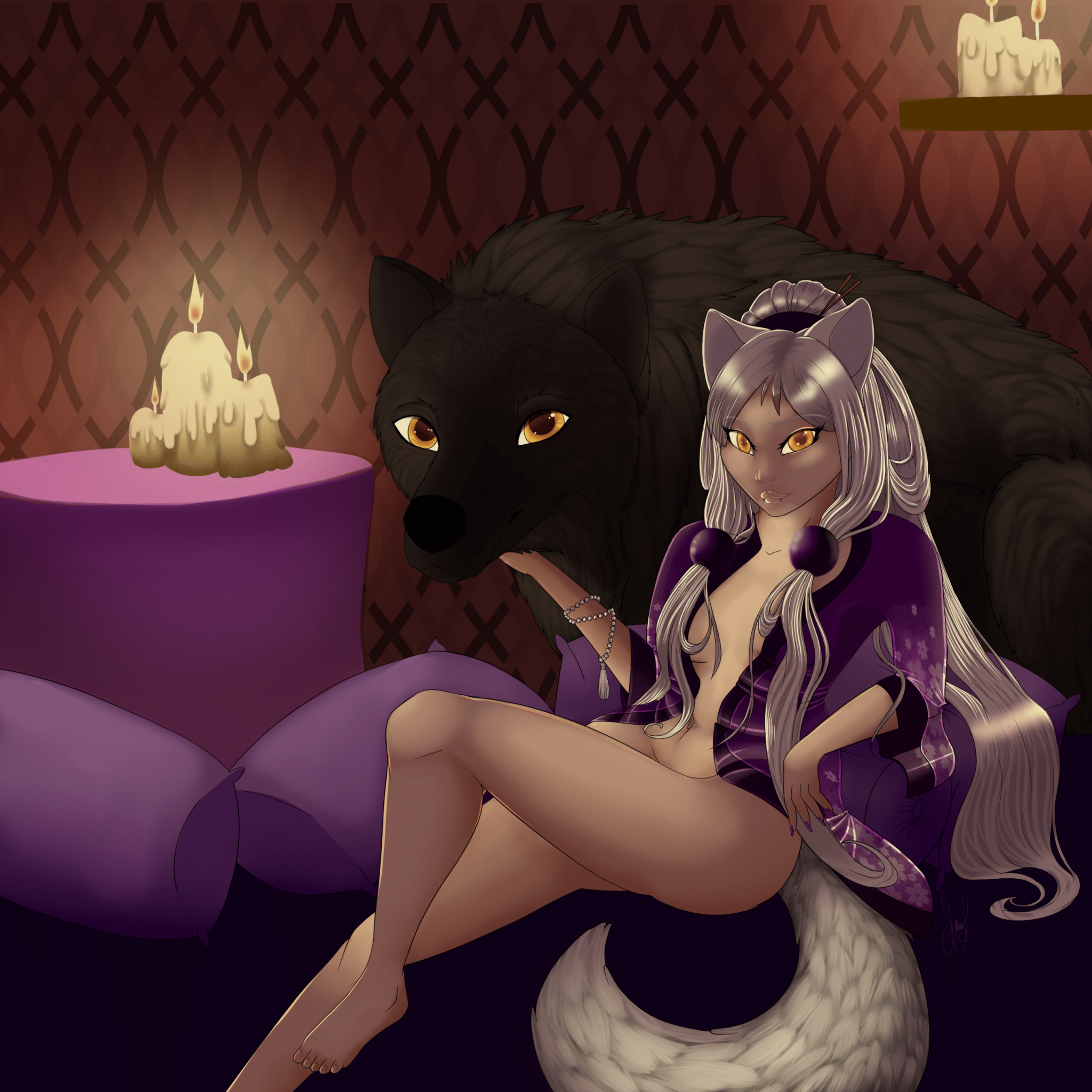 I got this image as a gift from micro-pup, I think it turned out just great.
It's curious to see me being drawn in different styles, mostly because I actually consider those as drawings. The art Fu does for me is different – it's how I see myself mentally. Her drawings became my actual mental imagery.
That's why having other random artists to draw me is fun. Those images would never be something like "me, the Shinyuu"; more of "Shinyuu the character". And it's totally fine.
Be sure to check out the Micro-pup's website for more lovely art!