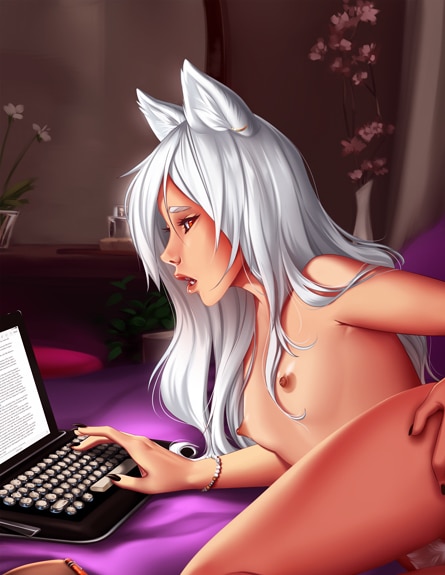 As the year is about to end I present you one more picture of 'Shinyuu being busy with work.' Writing is hard and sometimes I need extra motivation to progress.
I decided to name a few things on the picture, things I've collected in the last few years. Maybe some of those will end up on your extra-last-moment xmas shopping list!

I use a Penna keyboard to type, paired with an iPad Mini. It's a lovely modern take on the traditional typewriter, and Scrivener is a fantastic piece of software art that makes the experience worthwhile. It's the best thing that happened to my text editing ever.
Next to it is my trustworthy diary – the Midori Passport Notebook. I could talk hours about how awesome it is, but then, I've already mentioned it in a bunch of previous posts. It's a great notebook, matched with lovely paper, a must have for every traveller! The loop houses my Montblanc Rouge at Noir, one of the most exquisite pens in my collection and definitely the most pretty. It's a marvel of fountain pen engineering, slim, womanly, touching. Works best with red inks and bloody shades, something like J. Herbin 1670 Rouge Hematite.
I wear malas or bracelets, mostly the latter now – it's simpler. This one on my wrist is Patience Bracelet, a mix of howlite and silver that perfectly matches my looks.
Down below, on the book, you can see a sheet of Tomoe River paper – one that provides the best writing experience for any fountain pen, be it an extra-fine Japanese nib or a German stub. The bard pen is resting on top, it's made by a lovely wood craftwork company Allegory. It's a delicate wooden pen that feels perfect in my thin fingers.
Last but not least, you can see David in action. Bad Dragon toys are of great quality, sustaining not only the hard use but my strange habit of nibbling on the dildos when I'm focused on writing.
And finally, here are some full-sized arts with awesome detail!
Warning: graphical nudity